Shop
Customers
Contact Us

Have a Question?

Customer Service should respond shortly. Please wait 24 hours before re-submitting your message.

Service

Shipping

Enjoy hassle free shipping with 12Volt-Travel. Simply select your preferred shipping method during checkout. Domestic orders normally ship within 2 business days. International orders normally ship within 4 business days.

Shop with Confidence

We provide secure checkout using high-bit SSL encryption to keep your information safe. We do not store your payment information in our databases so you're not at risk and we're not a target!
We also offer secure checkout with PayPal.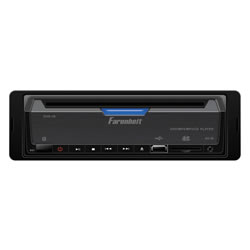 In-Dash / Under-Cabinet 12Volt DVD Player w/Remote

[DVD39]
$99.98
---
Date Added: 10/30/2011 by James M.
The last one you sent us helped to sell the camper. Seems our new RV has an old VCR that needs repla...
---