Shop
Customers
Contact Us

Have a Question?

Customer Service should respond shortly. Please wait 24 hours before re-submitting your message.

Service

Shipping

Enjoy hassle free shipping with 12Volt-Travel. Simply select your preferred shipping method during checkout. Domestic orders normally ship within 2 business days. International orders normally ship within 4 business days.

Shop with Confidence

We provide secure checkout using high-bit SSL encryption to keep your information safe. We do not store your payment information in our databases so you're not at risk and we're not a target!
We also offer secure checkout with PayPal.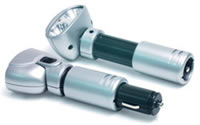 12 Volt Rechargeable Twin Beam Flashlight/Map Light

[RPAC-7411]
$9.95

what a great flashlight. I no longer have to spend a lot of time looking for stuff in the trunk with the weak light I just pull this out find what I want and get back on the road. Plug could fit a bit tighter in the socket though.
Date Added: 04/19/2009 by Mike