Products
Details

Category: 12 Volt Televisions
We all know that 12 Volt TV's are far superior to standard TV's, but the key is in knowing who will benefit most from making the switch to a 12 Volt TV.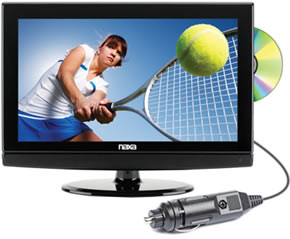 When you're at home with 110V AC power being piped in from the power grid you would definitely be using a regular home power TV. However, when the power goes out so will that standard TV. Many people will resort to using a power inverter to run their TV. All too often truck drivers and RV owners also fall into the power inverter trap.
Details

Category: 12 Volt Televisions
Choosing a new TV for your motorhome can be a daunting task; it can also be quite enjoyable once you know what you're looking for. Of course you're looking for the absolute best TV for your motorhome, but what does that really mean? When helping our customers select a new TV for their motorhome we look at several factors which help us make the best decision. Some key factors include:
Details

Category: 12 Volt Televisions
The electronics giant, RCA, has released three new 12 Volt LED HD-Televisions.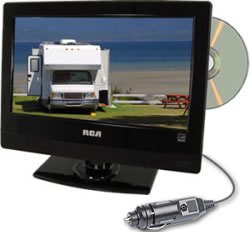 These are very nice slim and sleek 12 Volt TV's. We're sure they will be well received by Truckers, RVers and Boaters alike.

LED Backlighting is used to create a more evenly lit picture, and a TFT LCD screen is used for better picture quality in different light environments.