Details

Category: Tips & Resources
There are many styles, shapes and sizes of refrigerators and freezers on the market today. Some are powered by 110 volt AC power from the wall outlet in your home, some are powered by propane and others are powered by 12 volt and 24 volt DC power commonly found in a motorhome RV, semi-truck or off-grid cabin. With so many options to choose from and so many possible applications that deciding which refrigerator is best for you can be challenging.
Here we'll discuss the differences between various types of refrigerator units. We will also discuss when and why you should use a certain type of refrigerator instead of another type which should help you be more informed and make the best decision when you're ready to purchase a new fridge for your truck, RV or off grid camp or cabin.
Details

Category: DC Heater
Often times people will use 12 volt heaters in the car, truck or RV as a temporary solution when the factory heater in the vehicle stops functioning properly due to either a clogged heater core or a burned out heater blower motor.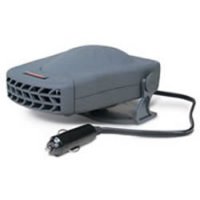 There are a few things that you should know before you spend your hard earned money on just any heater. No matter which type of vehicle you plan to use the heater in you must make sure that
Details

Category: Handy Products
Benefits of Having 12 Volt Fans for your Vehicle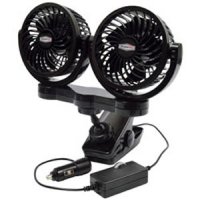 Have you ever felt hot and crowded in your car when your AC is just not working? How about your truck on long hauls? If you have felt sweaty and hot at some point in your vehicle, 12 volt fans are your ideal companion, either on long hauls or road trips in the car or camper. But how exactly do they help you out during tough times or in emergencies?
Details

Category: Handy Products
Looking for a great way to keep food, drinks, or even life saving medications cool while traveling without the constant requirement of hauling along tons of store bought ice or cold packs? There is one very affordable and convenient solution that you may not be aware of.
Portable mini refrigerators, also known as 12 volt coolers, can provide a cost effective way of adding both comfort and convenience to your summer travels and
Details

Category: 12 Volt Televisions
We all know that 12 Volt TV's are far superior to standard TV's, but the key is in knowing who will benefit most from making the switch to a 12 Volt TV.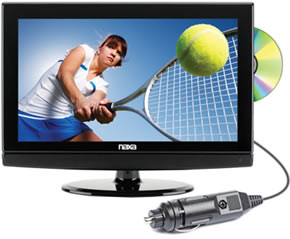 When you're at home with 110V AC power being piped in from the power grid you would definitely be using a regular home power TV. However, when the power goes out so will that standard TV. Many people will resort to using a power inverter to run their TV. All too often truck drivers and RV owners also fall into the power inverter trap.
Details

Category: 12 Volt Televisions
Choosing a new TV for your motorhome can be a daunting task; it can also be quite enjoyable once you know what you're looking for. Of course you're looking for the absolute best TV for your motorhome, but what does that really mean? When helping our customers select a new TV for their motorhome we look at several factors which help us make the best decision. Some key factors include:
Details

Category: Tips & Resources
When speaking of portable 12-volt powered refrigeration, the words "cooler" and "refrigerator" seem to be used synonymously when in fact they are quite different. So what are the differences between 12-volt coolers and 12-volt refrigerators, and which one is best for your needs?