The electronics giant, RCA, has released three new 12 Volt LED HD-Televisions.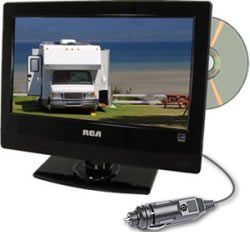 These are very nice slim and sleek 12 Volt TV's. We're sure they will be well received by Truckers, RVers and Boaters alike.

LED Backlighting is used to create a more evenly lit picture, and a TFT LCD screen is used for better picture quality in different light environments.
Input and Output options include just about everything you'd expect to find with a modern HDTV: HDMI, USB, VGA, A/V, Coax, Component, S-Video, PC Audio In, Earphone Out, Coaxial Audio Out.
Size variations include 13", 15.6" & 18.5".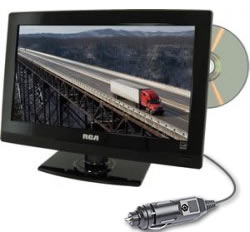 All models include a pedestal stand which is easily removed for wall-mounting.  Wall mount hole patterns vary between models but range from VESA 75mm to VESA 100mm.

Off-Grid home owners will also enjoy these AC/DC TV's as they are both space and power saving by design. These same qualities also make these TV's ideal for power outages as they will consume very little 12 volt power when used, and store away easily when not in use.
The built-in DVD player has support for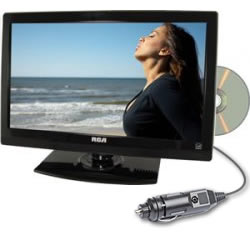 burned DVD movies and video clips in .AVI & .MPEG formats.

RCA offers a great warranty with each TV of 90 days labor and 1 year parts.