Details

Category: Handy Products
The CCF-T Mini-Fridge was specifically designed to fit inside the center console of F-Series Pickups (2015 - 2020) and Expedition (2018 + newer). This refrigerator can be easily installed in your qualifying vehicle within just an hour or so and requires virtually no technical experience. This is a real refrigerator produced by the mobile refrigeration experts at Dometic®.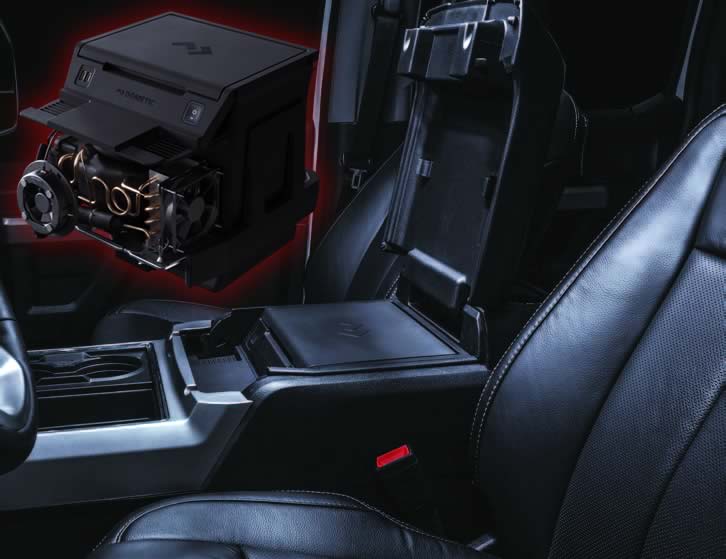 This mini-fridge has an storage capacity of up to 12 12oz cans or 6 20oz plastic bottles. A perfect size for drinks for the crew or a meal and drinks for two!
Main features include super low power consumption of just 54 watts to 68 watts on start up. Low voltage protection with automatic shut-down. A fully integrated sleek factory like finish. Illuminated front panel with power on/off button and two USB charging ports.
Details

Category: Handy Products
In an age where there are so many portable 12-Volt powered devices and products available the question becomes; how can I power this thing when I'm at home or work?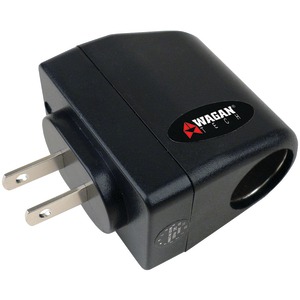 Many of us have seen, used, and probably own a small wall adapter that allows the use of a car phone or USB charger at home. These pocket-sized adapters are great for charging small items such as cellphones, iPods, MP3 players etc., but they're not so great for powering larger items like portable TV's, portable powered coolers, 12-Volt fans etc.
Details

Category: 12 Volt Televisions
No matter what size TV you're looking for, when it comes time to buy a new TV for your motorhome (RV) or travel trailer there are a few key points you should keep in mind and we will cover them here.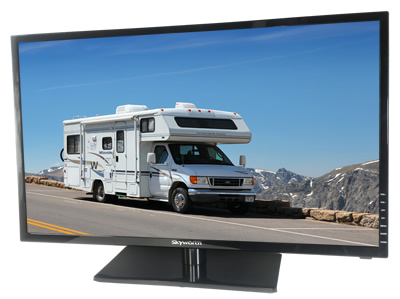 Most factory installed TV's are of the 110V AC variety and typically consume a lot of power. For driver safety purposes these TV's normally only function when the vehicle's engine is not running. This is achieved by using an automatic power switch installed by the factory. While it is recommended that you leave this functionality as is for the front ("dog house") TV, it is not necessary to also have the living space, dining space and bedroom TV's function this way. No matter your preference, switching from the standard AC powered TV to a 12 volt TV is not only a quick and easy way around the 110V AC automatic power switch, but also has other added benefits.
Details

Category: Tips & Resources
There are many styles, shapes and sizes of refrigerators and freezers on the market today. Some are powered by 110 volt AC power from the wall outlet in your home, some are powered by propane and others are powered by 12 volt and 24 volt DC power commonly found in a motorhome RV, semi-truck or off-grid cabin. With so many options to choose from and so many possible applications that deciding which refrigerator is best for you can be challenging.
Here we'll discuss the differences between various types of refrigerator units. We will also discuss when and why you should use a certain type of refrigerator instead of another type which should help you be more informed and make the best decision when you're ready to purchase a new fridge for your truck, RV or off grid camp or cabin.
Details

Category: DC Heater
Often times people will use 12 volt heaters in the car, truck or RV as a temporary solution when the factory heater in the vehicle stops functioning properly due to either a clogged heater core or a burned out heater blower motor.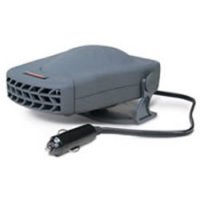 There are a few things that you should know before you spend your hard earned money on just any heater. No matter which type of vehicle you plan to use the heater in you must make sure that
Details

Category: Handy Products
Benefits of Having 12 Volt Fans for your Vehicle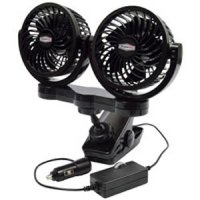 Have you ever felt hot and crowded in your car when your AC is just not working? How about your truck on long hauls? If you have felt sweaty and hot at some point in your vehicle, 12 volt fans are your ideal companion, either on long hauls or road trips in the car or camper. But how exactly do they help you out during tough times or in emergencies?
Details

Category: Handy Products
Looking for a great way to keep food, drinks, or even life saving medications cool while traveling without the constant requirement of hauling along tons of store bought ice or cold packs? There is one very affordable and convenient solution that you may not be aware of.
Portable mini refrigerators, also known as 12 volt coolers, can provide a cost effective way of adding both comfort and convenience to your summer travels and