DC Heater
Details

Category: DC Heater
Often times people will use 12 volt heaters in the car, truck or RV as a temporary solution when the factory heater in the vehicle stops functioning properly due to either a clogged heater core or a burned out heater blower motor.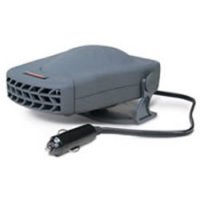 There are a few things that you should know before you spend your hard earned money on just any heater. No matter which type of vehicle you plan to use the heater in you must make sure that
Details

Category: DC Heater
One of the main objectives in the winter is to stay warm. When you are home you can relax in front of the fireplace or snuggle under a blanket in front of the TV. When you are on the road you don't have these options available. Your only option is to turn the heater on full blast and hope the cool air doesn't find its way in. Unfortunately some car heaters don't work well enough, and in others the car heater doesn't work at all. Not only can you not warm your vehicle so you can be more comfortable, there is no way to defrost the windows.
Details

Category: DC Heater
Looking for a heater that will last you a lifetime, not just a season? DC Thermal heaters are handmade in the USA with only the best parts, motors and wire. The DC heater housing is made of vinyl clad aircraft aluminum that is riveted together.