Looking for a heater that will last you a lifetime, not just a season? DC Thermal heaters are handmade in the USA with only the best parts, motors and wire. The DC heater housing is made of vinyl clad aircraft aluminum that is riveted together.
These heaters are built to last and will work in any vehicle with a DC electrical system from 12-48 volts. Measuring only 9"x5"x4", a DC Thermal Ducted Heater will fit in virtually any place. These heaters are totally electric and require no engine hoses or water. They also deliver instant heat and defrost; no warm up required.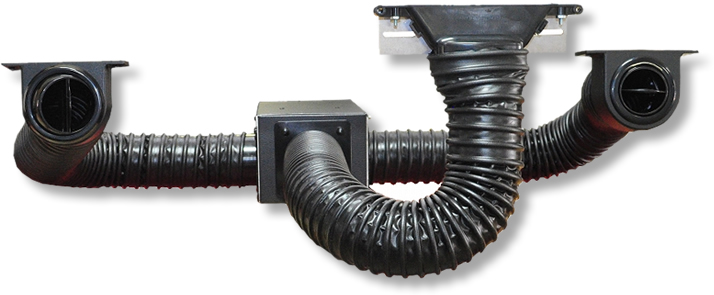 The Ducted DC Powered Heater is completely customizable to your needs. With 2, 3 or 4 vent outlets optional this heater can be configured just about anyway you would like. If you need a defrost vent, a forward facing vent, or even a foot warmer, this Ducted Heater is right for you. Simply chose the number of outlets you need and add on the vents to complete your custom heater. These heaters feature high and low heat settings and adjustable fan settings.
A Digital Temperature Controller can be added to any heater allowing you to control the heat with the touch of a button. You set the desired temperature and it does the rest.
These heaters feature a brushless high static pressure fan and RuCar element. The vacuum sealed RuCar elements are exclusive to DC Thermal and have been tested to have a 10,000 hour life expectancy. DC Thermal Ducted Heaters are the answer for an easy to install dependable heat source. (Duct hose and vents sold separately)
Avoid the costly expense of replacing or repairing the original in car heater. When it's cold and you must drive there's no question you need a cab heater. With a direct connection to the vehicles battery our car heaters can be used in just about any vehicle.