GPS Navigation
Details

Category: GPS Navigation
After taking the first camping trip of the summer season I realized I was going to need a different GPS. We found a really good deal on a larger RV in the spring and decided to go for it and upgrade. The smaller RV we owned was a good size for the wife and I, but when we take the grandkids along things get cramped. I couldn't wait to get the first trip under my belt in the new, bigger RV. I programmed my GPS, hit the road, and that's when the problems started.
Details

Category: GPS Navigation
The Cobra 5550PRO 5" GPS for Professional Truck Drivers has Arrived!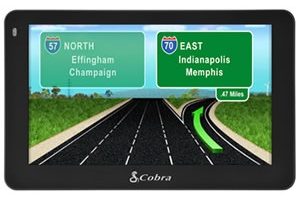 This New Truck GPS claims to walk in its big brothers footprints (the 7750PLT). If that's the case, truckers everywhere are in for a heck of a deal.

This Truck GPS has been released at a very competitive price and is packed with tons of features to help the professional driver keep meticulous records without having to write everything down as it happens.
Details

Category: GPS Navigation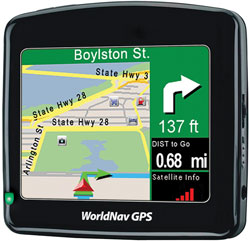 If you're like evry other trucker, you've probably gotten lost at some point before. There's been times just going around town when I try to take a new route because road construction jams up all the other main roads.
Like I said my problem with doing that was I'd waste more time running into dead ends then it was worth.
Details

Category: GPS Navigation
I'm trying to get the word out about portable GPS made just for us commercial drivers. All of the major truck stop chains carry these but rarely are they in stock.
I just got a computer for Christmas and my son helped me find some online (he's helping me with this too!). My very first "Favorites" was the Online Truck Stop.
Details

Category: GPS Navigation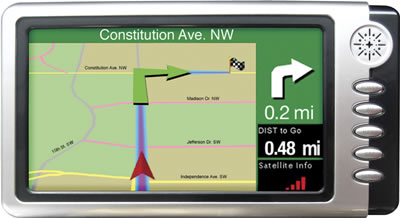 The 12 volt WorldNav 7100 GPS is a great device for commercial drivers. Unlike other navigation systems, it's programmed so you can travel without worrying about running into one-roads or roads with weight and height restrictions.