Portable TVs w/Digital Tuner and LCD Screen
Portable Rechargeable TV's are great to have around. They are perfect for travel and camping but they're also great to have during power outages. These battery powered TV's can easily be recharged by solar panel or car battery. To recharge these portable TV's in your vehicle just plug the car power cord into the vehicle's 12 volt outlet. To recharge by solar panel the solar panel charger must have a lighter socket style 12 volt outlet.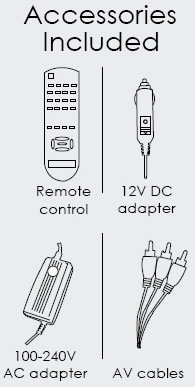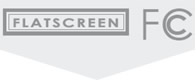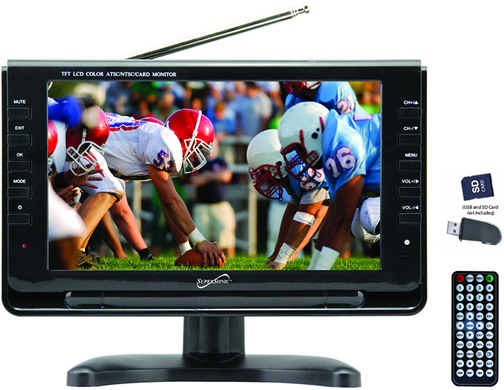 9 Inch Portable TV
Liven up any trip with your favorite televisions shows. Having a portable television on hand is very convenient for entertainment on long trips. The rechargeable TV battery on this 9 inch portable digital TV will last for several hours on a full charge.

This portable LCD TV is not only digital ready, it comes with a built in analog tuner to work VCRs, cable, satellite, and more. The light weight design makes it easy to pack these portable TVs to go anywhere. Whether you are trucking, camping, RVing, or just enjoying the outdoors, take this portable TV with you.
9" Portable TFT LCD Screen
Remote Control Included
Selectable Screen Mode: Wide 16:9
Audio/Video Input Jack
External Antenna Jack
Earphone Jack
Built-in Speakers
Detachable Portable TV Stand
Built-in Lithium Rechargeable Battery
12 Volt DC Adapter Included For Car Use
110 Volt AC Adapter Included For Home Use

---
7-Inch Portable LCD TV with Digital Tuner
Perfect for use in cars, trucks, RVs, or even the office, this 7 inch portable LCD TV will play just about any media you give it. The stand included with this portable TV also makes it a candidate for applications where a small TV monitor is required for installation.
Although some screen size is sacrificed with these portable televisions, the gain is much more. This portable digital TV not only shows your favorite TV show, but allows you to enjoy your favorite music and movies all in one handy package using your USB jump drive or SD card.
7" Portable LCD TV
Remote Control Included
Selectable Screen Mode: Wide 16:9
Two (2) 3.5mm Audio/Video Input Jacks
External Antenna Jack
3.5mm Earphone Jack
Built-in Speakers
Detachable Portable TV Stand
Built-in Lithium Rechargeable Battery
12 Volt DC Adapter Included For Car Use
110 Volt AC Adapter Included For Home Use