When you buy semi-truck supplies, RV supplies and other 12 volt accessories at 12Volt-Travel® we hold nothing back. You can expect your order to ship quickly. Many online retailers make you pay extra to ship your order within two business days. That's not the way it should be. We'll get your order moving within one business day at no extra charge.
U.S Customers
Most orders will ship with UPS, others will ship with FedEx.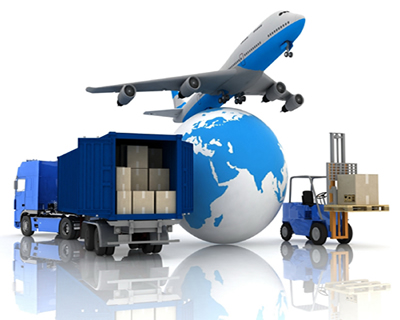 We may use either carrier depending on your geographic location and the packaged items being shipped. We will also ship with USPS (The Post Office) if you have chosen to apply the Flat-Rate Shipping option during checkout. Flat-Rate Shipping with USPS is offered to select orders during checkout and may also be shown in the Shipping Estimator on the Shopping Cart page.
Most orders are shipped within 2 business days. Many will be shipped on the same day they are placed if received before 2PM Eastern Time M-F except on holidays.
Tracking information will be made available in your account within 24 hours of order shipment.
Time in transit depends on which method of shipping you choose, your geographic location and which of our warehouses your order ships from. If the items you're ordering are in-stock in all of our warehouses then your order will ship from our location closest to your delivery address.
Customers normally receive their orders within 2-5 business days after the order is boxed up and handed over to UPS, FedEx or USPS.
International Customers
We do ship to Australia and Canada. Most orders will be shipped within in 2-business days and tracking information is provided right away. Most international orders will ship with USPS (the Post Office) and time in transit is normally between 7 and 14 business days.
Get started by adding the desired 12-Volt items to your shopping cart and then checkout as you normally would. We'll get to work processing your order as soon as you click submit.