Truck Driver Supplies
Welcome to 12Volt-Travel® the Online Truck Stop. Truck drivers everywhere have found themselves a new favorite place to shop online. We here at 12Volt-Travel® know its tough to find all the driving supplies and truck accessories you need at an affordable cost, under one roof, so we've brought it all together for you. 12Volt-Travel® has tons of truck driving gear.
---
Replacing the Stereo
in your truck can be simple and fun. Use the 12Volt-Travel®
Fit My Truck
system to see which harness and stereo are right for you and your truck. Many trucks don't need a special harness when installing one of our Delphi and Panasonic stereos.
Enjoy a fresh hot and healthy meal
from your 12 volt kitchen. Make food preparation a snap with 12volt cooking and food storage products like 12V stoves, 12V sandwich makers, 12V refrigerator/freezer/coolers.
Sit back and watch your favorite movie
or TV broadcast on a new 12 volt TV for Semi-Trucks. All of our 12V TV's have built in
ATSC Digital Tuners
so there is no need for a Converter Box.
Trucker necessities
such as drivers log books, a wide variety of clipboards, load secure tools/items and much more can also be found here, at the
Online Truck Stop
.
Keep warm
with 12v heaters/defrosters, 12v electric blankets and 12v bunk warmer pads.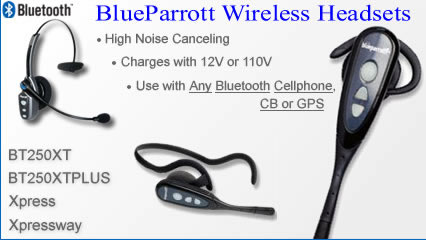 ---
Wireless Backup Cameras for Semi-Trucks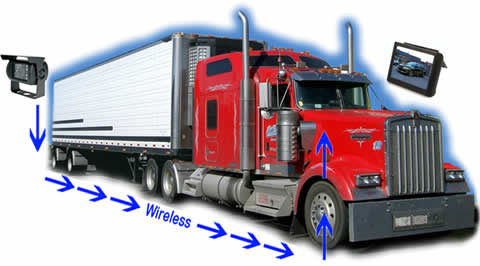 See what's going on behind your truck with a wireless back up camera for semi-trucks.

With ranges up to 200ft., you can even use a back up camera when hauling triples!

Installation is pretty simple and can be done using a wireless back up system or individual components such as a back up camera and wireless video transmitter. The wireless video transmitter can be fed into an existing video device with video inputs.

---
I've been running loads cross country for many years and have tried more products to "make life easier" than I care to remember.

I picked up a 12V Heater and a 12V Bunk Warmer about a year ago from 12Volt-Travel.com. All this time and not a single problem. These truly are Great Products and they really do make life a little easier for me. If one ever burns out, I'll gladly buy another!
Customer Service and Sales 1-888-412-8058
Call Monday-Friday 9AM-5PM est.