Thermoses & Jugs
Insulated Travel Thermoses & Beverage Container Jugs
Keep your heated or chilled beverage at or near the desired temperature longer. Use the Igloo or Aladdin brand for top performance.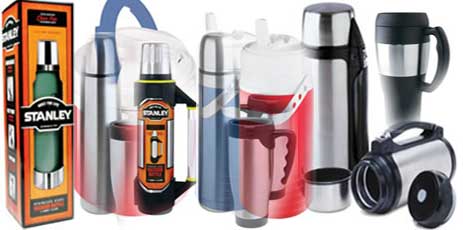 Travel Trips in Vehicles
Hiking and Fishing
Sporting Events
Trucker and Commercial Drivers
Everyday Lunch
Replacement Parts Available
Keep your favorite hot or cold beverage hot or cold longer with products from Aladdin, Igloo and Stanley.
Tip: Before filling your insulated beverage container with hot coffee, tea or hot chocolate
fill the container with hot water to warm it up.
Customer Service and Sales 1-888-412-8058
Call Monday-Friday 9AM-5PM est.