Safety & Emergency Preparedness Supplies
Stay safe, be prepared for automotive emergency and break down situations.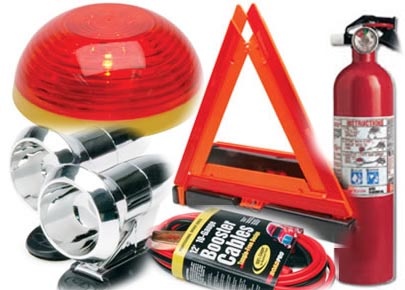 Deer Whistles
Load Signs
Heavy Duty Jumper Cables
Mudflaps, Mudflap Hangers
Truck Wiper Blades
Reflective Warning Triangles
Class B & C Fire Extinguisher
Lasers, Tasers, Stun Devices
Taser C2 Cartridges
Find common Semi Truck and commercial vehicle safety equipment that you need.
Look here for oversize and wide load reversible banners, fire extinguishers and Taser refills.
Secure Your Trip With 12Volt-Travel.com