Two Way Radios
When using your two way radios you may hear other parties conversations and they may also hear yours. It is very important that you never give your personal or sensitive information when communicating with a two way radios.
Rated 5/5

18 Mile GMRS Radios with Charger & Rechargeable Batteries
With These Radios You Get it All! Power, durability, reliability and included rechargeable batteries! This set of two hand held family band radios...
2-way Radio Accessory 2 Pack Of GMRS Batteries For 200 & 300 Series Radios
-2 Pack Of Batt6r Midland® Batteries For Midland® GMRS Model Series 200 & 300 Radios
2-way Radio Accessory Charger Package For Lxt Series
Includes 2 Rechargeable NiMH Battery Packs Dual-slot Desktop Charger & AC/DC Adapters For Lxt314 Lxt317 Lxt320 Lxt420 Lxt276 Lxt330 Lxt335 Lxt376...
2-way Radio Accessory Over-the-ear Microphone Headsets With PTT Dual Pin Jacks
Over-the-ear Microphone Headsets With Vox/PTT Dual Pin Jacks For Maximum Strength Comfortable Flexible Microphone For All GMRS Midland® Radios...
Battery Pack For GMR Radios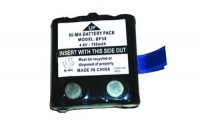 FOR-GMR1588 GMR1558 GMR1048 & 1038
Customer Service and Sales 1-888-412-8058
Call Monday-Saturday 9AM-6PM est.