Briefcases
Black Aluminum Briefcase Raised Rib Surface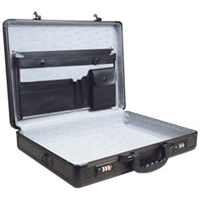 Stand Out from The Crowd . This briefcase features a flat black finish and black corner reinforcements. The ribbed surface makes a Stealthy looking...
Only: $44.24
Sale: $34.51
Professional Silver Aluminum Briefcase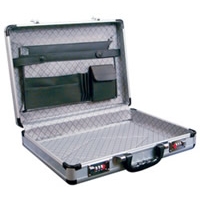 A Very Classy Aluminum Briefcase . Rugged silver finish with black corner reinforcements. This model also sports a slick and very comfortable rubber...
Only: $46.99
Sale: $36.65
Customer Service and Sales 1-888-412-8058
Call Monday-Friday 9AM-5PM est.