Correction Pens & Fluid
22ml Correction Fluid with Foam Brush Applicator - White
22ml Fluid Bottle Foam Brush Applicator Smooth Durable Finish Resists Cracking Matches Recycled and Other Standard Printer Papers Corrects Ballpoint...
7ml Correction Fluid Pen Tip Applicator - White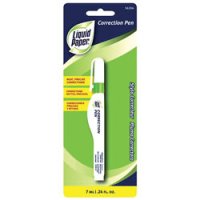 7ml / 0.24 fl. oz. Unique Squeeze Control Correction Fluid Double Ball Tip Resists Clogging and Extends Life of Pen Precise Tip is Ideal for...
Correction Tape Dispenser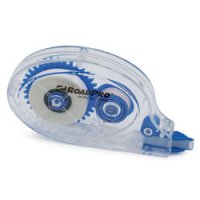 Non-Refillable Correction Tape Dispenser Applies Dry, Instantly Writeable 5mm Width x 27' Length Easy to Use and Conforms to ASTMD-4236 Specs
Customer Service and Sales 1-888-412-8058
Call Monday-Saturday 9AM-6PM est.