Flasher Relays
12-Volt Heavy Duty SPDT (Single Pole Double Throw) Relay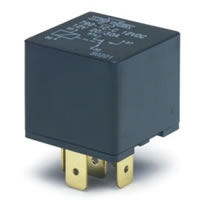 This relay is designed for headlight dimming and can also be used for your horn, fog lights or CB radio kill switch during CB use. Heavy Duty 12-Volt...
Heavy Duty Electronic Truck Flasher - 20 Lamp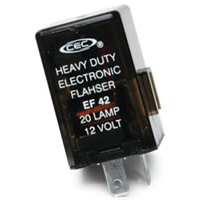 Replaces the OEM Flasher Found in Trucks Fits All Standard Flasher Receptacles 20 Amps Capacity 11VDC -15VDC 2 Terminals
Customer Service and Sales 1-888-412-8058
Call Monday-Friday 9AM-5PM est.