Majestic
12Volt Car Cord for Majestic 15", 19" and 21" TV's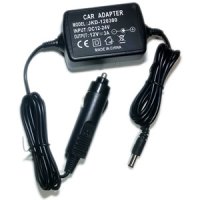 Missing your Majestic 12Volt TV car power cord? If you have TV model LED151U, LED191U or LED221DU and have lost or damaged the 12V DC car cord this...
Rated 5/5

15" - 32" HiDef LED 12Volt TV
Majestic 12V-24V LED TV's are the best TV's for trucks and RV's. These are power efficient and packed with features.
• Digital Tuner
• Show Smart-Phone Screen on TV
• 12V DC Car Cord & 110V Adapter
• 12V-24V ~ VERY LOW WATTS
• 15.6", 18.5", 21.5" & 32"
Only: $369.00
Sale: $332.10
Customer Service and Sales 1-888-412-8058
Call Monday-Friday 9AM-5PM est.