Sanford
22ml Correction Fluid with Foam Brush Applicator - White
22ml Fluid Bottle Foam Brush Applicator Smooth Durable Finish Resists Cracking Matches Recycled and Other Standard Printer Papers Corrects Ballpoint...
7ml Correction Fluid Pen Tip Applicator - White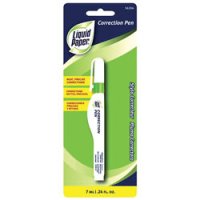 7ml / 0.24 fl. oz. Unique Squeeze Control Correction Fluid Double Ball Tip Resists Clogging and Extends Life of Pen Precise Tip is Ideal for...
Sharpie Fine Point Permanent Marker - Black Ink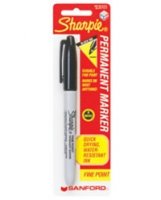 Non-Toxic Durable Fine Point Marker Quick Drying Water Resistant Ink Marks on Most Any Surface
Sharpie Magnum(R) Permanent Marker - Single Pack Black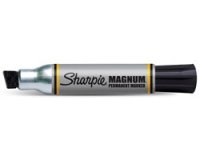 Water Resistant Ink Dries Quickly Marks On Wet and Oily Surfaces Oversized Tip for Extra Wide Lines Extra-Large Ink Supply for Big Projects Black...
Sharpie(R) Fine Point Permanent Marker - Black 2-Pack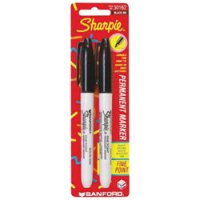 The Industry Standard Original Pen Style Permanent Marker Permanent On Most Surfaces Fade and Water Resistant Quick-Drying Ink AP Certified Nontoxic...
Customer Service and Sales 1-888-412-8058
Call Monday-Friday 9AM-5PM est.