Tire Thumpers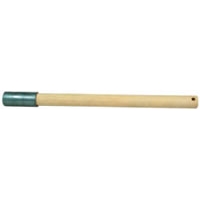 Our wood puts the smack-down on your tires. The 16" wooden tire buddy by RoadPro is basic and reliable. Solid strong wood resistant to splintering...
Save time and money. Ensure safety on the road with this handy tire thumper. The incredibly comfortable grip adds a huge grip and control advantage...
This heavy-duty wooden tire thumper is used by professional drivers everywhere to check tires for proper air pressure. It is weighted with an...