Truck GPS - Commercial GPS for Truck Navigation & Routing
These truck routing gps systems will help truckers follow routes approved for commercial vehicles. Navigation is based on individual truck specs and is quickly updated for new rigs or loads. These truck GPS are portable and they require no permanent installation so they can easily move with you from truck to truck if need be.
---
Start Living Life on Easy Street
Buy a GPS for Truck Drivers
Truckers GPS Systems
help cut fuel costs, improve efficiency and help avoid costly fines. These GPS are available from 5" to 7" Touch Screen.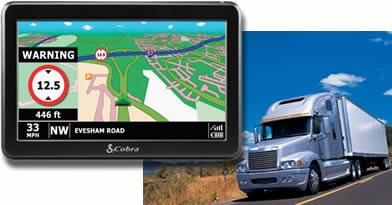 ---