Cell Phone Cables
This 10' coiled auxiliary cable features the standard 3.5mm Stereo Connector at each end. Relaxed this cord is 4' long. It stretches to a very handy...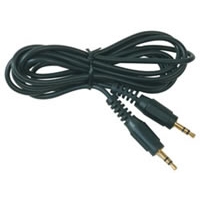 Playing music from your Cellphone or MP3 player through your car stereo is pretty easy. If your stereo has a front AUX-Input, it's a 3.5mm stereo...
Auxiliary Input Solutions 2.5mm to 3.5mm Interconnect for Portable Audio Devices Connects to An Audio Source with 2.5mm Headphone or Line Output Jack...