Pacific Cornetta
Screaming Meanie 110 Super Loud Alarm Timer TZ-120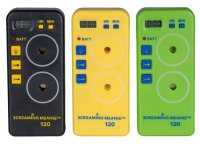 The Screaming Meanie Alarm Timer is perfect for even the heaviest sleeper. It runs on just one 9V battery and requires no external power source. It...
Only: $30.00
Special: $25.00
Screaming Meanie 220 Super Loud Alarm Clock and Sleep Timer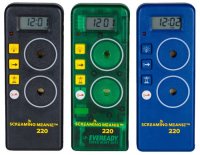 Screaming Meanie 220 Alarm Clock & Timer offers three loudness settings, 70dB, 90dB and an impressive 120dB. This model can be used as either an...
Only: $40.00
Special: $35.00
Customer Service and Sales 1-888-412-8058
Call Monday-Saturday 9AM-6PM est.