Cargo Control Ropes
1/4" x 50' (6mm x 14m) 3 Strand Twisted Sisal Rope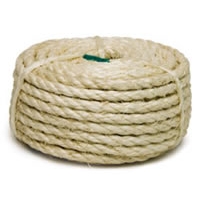 Eco-Friendly Biodegradable Sisal Rope . This rope is super strong and super environmentally friendly. It's made from Sisal which is in the Agave...
Rope Tie Off Kit - Series E/A Track Spring Fitting - 1027 D-Ring 2-Pack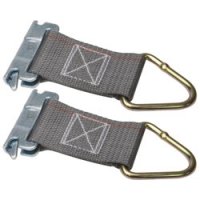 This Rope Tie-Off Kit allows truck drivers to quickly and easily create a secure tie off location to secure the load. These clips work with hardware...
Customer Service and Sales 1-888-412-8058
Call Monday-Saturday 9AM-6PM est.