Heated
Heated Massage Lumbar Cushion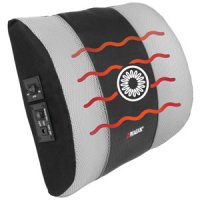 Add heated massaging lumbar comfort to any vehicle. This lumbar support cushion is powered from your 12V lighter socket. Separate on/off control for...
Only: $32.95
Sale: $30.97
Driver & Passenger Seat Heater with Illuminated 5-Position Switch
Includes a Seat Pair for Driver and Passenger Seats 1 Piece for the Back and 1 Piece for the Seated Area Illuminated 5-Position Switch Material can...
Only: $120.26
Sale: $113.04
Customer Service and Sales 1-888-412-8058
Call Monday-Friday 9AM-5PM est.