Power Relays
PAC200 Power Relay - Battery Isolator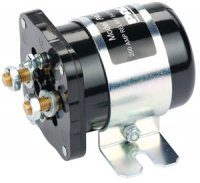 The PAC200 is a power relay battery isolator in a weatherproof package. Designed for the isolation of an auxiliary battery or delivering a large...
Only: $59.85
Sale: $50.27
PAC500 Power Relay - Battery Isolator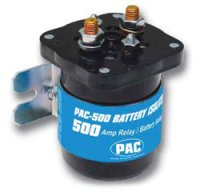 The PAC500 can be used as a battery isolator or power relay and is very easy to install. There are a few simple connections to be made. The PAC500...
Only: $93.03
Sale: $78.15
80 Amp Power Relay/Battery Isolator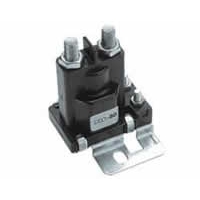 Handles 80 Amps Continuous and 150 Amp Surges Durable Weatherproof Construction For Switching Power Sources and Systems with Heavy Current Draw Keeps...
Only: $16.69
Sale: $14.02
Low Voltage Trigger - Remote Turn On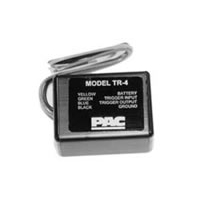 To Prevent Turn-On Pops with Aftermarket Amplifiers Provides a One Second Delay Before Triggering Amplifier Turn-On Senses Voltages as Low as...
Universal Trigger Output Module - Remote Turn On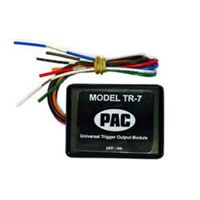 Remote Turn-On with Adjustable Timing Turns On with Trigger Voltages as Low as 0.8VDC Accurate Digital Timing Delay that is Installer Adjustable...
Only: $26.47
Sale: $22.24
Customer Service and Sales 1-888-412-8058
Call Monday-Saturday 9AM-6PM est.