TOGGLE SWITCHES
2 Position Toggle Switch with Screw Connector - .75" Round Toggle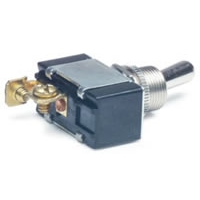 SPST Switch with On/Off Positions 2 Brass Terminals 3/4 Toggle 25 Amp 12 Volt Fits 1/2 x 1-1/8 Mounting Hole
2 Position Toggle Switch with Screw Connector - 1" Flat Toggle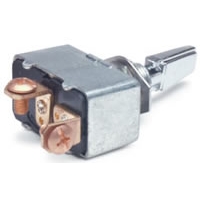 SPST Switch with On/Off Positions 2 Copper Terminals Silver Plated 1 Toggle 50 Amp 12 Volt Fits 3/4 x 1-1/4 Mounting Hole
Rated 5/5

3 Position 6 Blade Toggle Switch On/Off/On 15Amp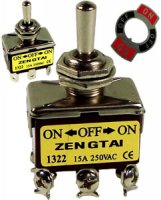 This Three Position 6-Terminal Toggle Switch is available in momentary or constant and also with blade or screw terminals. The momentary version will...
Mini Circular Toggle Switch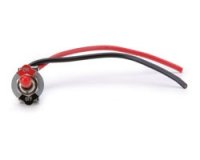 20 gauge leads, Red & Black
Standard Single Pole Toggle Switch with 6" Pre-Wired Leads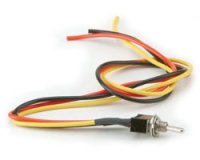 Single throw 3 6" wire leads.
Customer Service and Sales 1-888-412-8058
Call Monday-Saturday 9AM-6PM est.