Audio Cables
6' Stereo Hook-Up Cable with RCA Plugs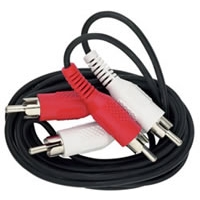 Male to Male audio cables for pairing two audio devices or adding an audio device, like surround sound, to your TV system.
• 6' length
• Thick stress reliefs
• Insulated wire to lower distortion

Dual Coupler RCA-Type Jacks
Connects 2 RCA stereo audio cables Carries & extends stereo audio signal Corrosion-resistant, gold-plated connectors Reliable & precise connection
Stereo Hook-Up Cable with 3.5mm Plug and "Y" Adapter RCA Plugs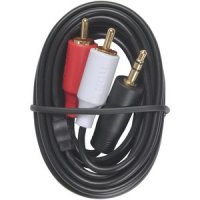 This 3ft. audio adapter converts 3.5mm stereo plug into 2 RCA plugs (red/white). This adapter can be used in either direction. For example, the 3.5mm...
Customer Service and Sales 1-888-412-8058
Call Monday-Saturday 9AM-6PM est.