12 Volt TV Antennas
Rated 5/5

12Volt DC Digital In-Line TV Antenna Amplifier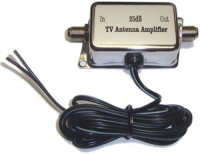 Offering a 25dB gain over conventional antennas. Perfect for areas far from the beaten path. Great for RVers, Truckers and Campers who never know where they will end up while traveling.
• Direct hook-up or lighter socket powered
• Easily installed and put to use
• 50-890 MHz signal boost
• VHF & FM Signal compatible
Only: $39.99
Special: $35.00
JACK Amplified HDTV Antenna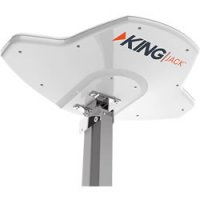 The KING Jack HDTV Antenna is the small over-the-air antenna that does a big job. Much more than you'd expect in such a compact package. The KING...
Only: $79.75
Special: $65.75
Portable Amplified HDTV Digital TV Antenna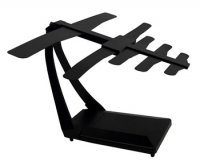 The Naxa NAA-309 Portable HDTV Antenna is perfect for camping and many other off-the-grid applications. This antenna works with all televisions...
Customer Service and Sales 1-888-412-8058
Call Monday-Friday 9AM-5PM est.